Livensa Living Getafe by Boa Mistura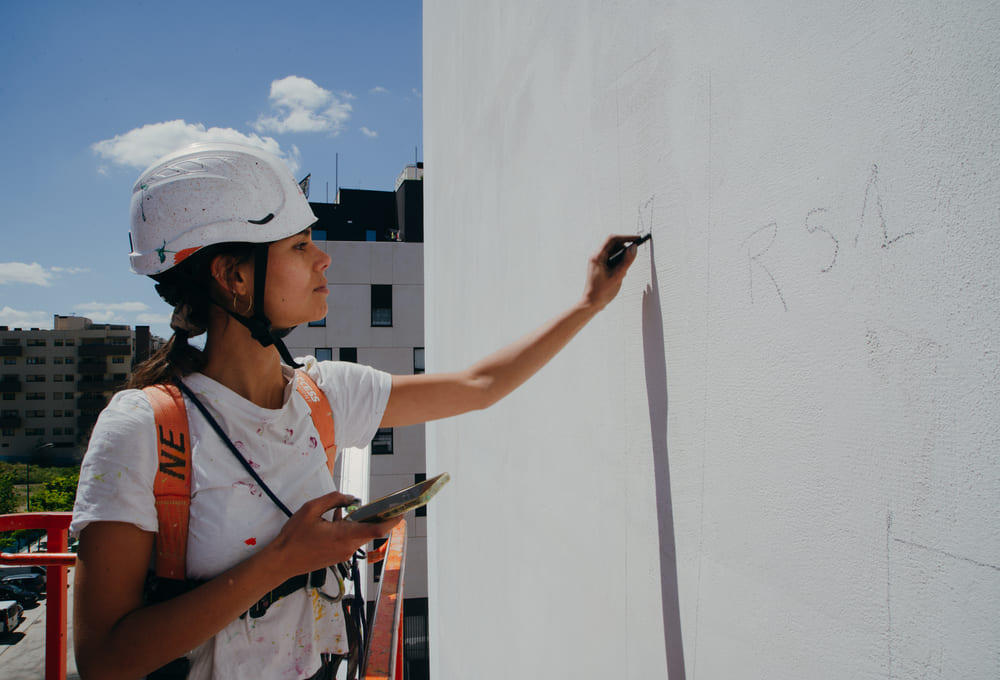 Last week the urban art collective Boa Mistura gave the final touches to their two murals in the new student residence Livensa Living located in Getafe. Rebobinart has been managing and curating the artistic creation that total more than 100 square meters spread over an interior and an exterior wall.
Born in 2001, Boa Mistura is a multidisciplinary team from Madrid with roots in graffiti. With several awards under their belts, present in fairs around the world and performing artistic actions in countries such as: Spain, Mexico, Panama, United States, Chile, Colombia, Serbia or France the artistic collective understand the murals as a tool to transform space and create new links with the population.
By superimposing the letters of different words and playing with geometry and the color palette, Boa Mistura wanted to dialogue with the space and understand the residence as an element that leaves a mark on everyone who lives in it. At the same time, they have sought to create an atmosphere where students feel at home.
Two words have been the pillars that have inspired Boa Mistura to execute the mural: HOME and UNION. These words encapsulate the essence of the Livensa Living residence and of a generation, a life stage and the group of students that will live in the building. The residence wants to be that space of congregation, the meeting point and the refuge of all young people who, for a period of time, will surely live the most intense stage of their lives, making these four walls build stories, memories and memories for life.
The Livensa Living Getafe residence is part of a group of sixteen student residences in Spain and Portugal, in addition to two tourist accommodations. All of them are designed in reserved spaces to include large works of urban art. The mural, as well as the residence hall, will open its doors for the new academic year, in September 2022. In addition to this production, two more will be produced in April and May in the cities of Granada, by Marina Capdevila, and in Alcobendas, with works by Uriginal.